To view our free PDFs & Guides, please scroll to the bottom of this page.
This service is for high net worth individuals with joint net assets of at least £1m, with minimum investable funds of £300,000 (this may be a combination of existing equities, pension funds and non-pension other investments, such as ISAs and investment bonds etc…).
Our Client Agreement outlines our wealth management service in detail, to request a copy please complete our Contact Form by clicking this link: contact form

We take time to first understand your existing investments, financial situation and objectives for the short, medium and longer term.  We then analyse how all of your existing investments have performed and how well they match your objectives, including your risk parameters.  We can then make our financial planning and investment recommendations.
At Patterson-Mills, we are Members of the UK Sustainable Investment & Finance Association (UKSIF).  All recommendations now include details, discussion and analysis of how Environmental, Social Governance (ESG) and taking a Sustainable Responsible Investment (SRI) approach is of benefits to all Clients.
We believe an approach that includes ESG and SRI is already providing investment return enhancements and that this will only increase exponentially in the next 5 to 10 year time horizon.  To this end, Patterson-Mills now has specific investment management partners that can deliver value-added performance to ensure our Clients benefit from the evolving world ahead.  This is good the everyone, as well as the Planet.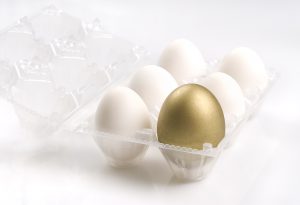 Click here to view our Patterson-Mills Investment Management Approach
Our investment management approach
This is the absolute key to wealth management success.  The Patterson-Mills Investment Management Approach (IMA) is truly distinct in itself and is an approach that is:
Clearly defined – looking at your own individual circumstances and objectives
Measurable – against key recognised benchmarks, chosen to match your objectives and level of risk
Consistent – monitored and managed within parameters agreed at outset, regularly reviewed and amended as circumstances and your objectives change over time
This ensures you always remain in control and, when combined with the latest technology and 24x7x365 online access to all your investments and our reports, we firmly believe that you will love our Service.
How our wealth management service works
The start point is to provide you with our bespoke and fully personalised Patterson-Mills Financial Planning Report, which uses the ISO 22222 guidelines at its core.  The financial planning process is defined in the internationally recognised standard created in 2005, ISO 22222.
This standard clearly defines the six steps of the financial planning process, as follows:
i) Establish & define the Client and Financial Planner (Adviser) relationship (e.g. scope, costs and payment);
ii) Gathering of Client data and determining goals and expectations
iii) Analyse and evaluate Client's financial status
iv) Development and provision to Client of the Financial Plan by the Adviser
v) Implement the financial planning recommendations
vi) Monitor the plans in place by way of regular review and amendment as necessary to remain on course
International Investors
Are you living or working overseas or have any offshore/international investments? Please see our international investors page here.
Download Our Useful PDFs & Guides Below:
Patterson-Mills Investment Management Approach
Sustainable Investment Strategies
Statement of Principles – UKSIF
Investing for Children and Grandchildren
Click here to see more of our free Magazines and Guides