Chartered Financial Planner status is the widely accepted Gold Standard – the highest level of qualification for Financial Advisers in the UK. Chartered status is provided by the Personal Finance Society arm of the Chartered Insurance Institute (see this link).
Financial Advisers who achieve the status of Chartered Financial Planner have not only demonstrated the highest level of commitment to their Profession – by way of a very significant amount of exam qualification success – but also a high level of technical ability, coupled with valuable industry experience.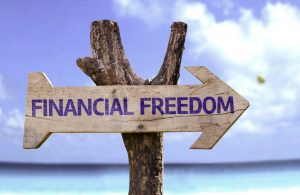 What is a Chartered Financial Planner?
A Chartered Financial Planner must have completed the Advanced Diploma in Financial Planning, a degree level qualification. The Adviser must also be able to evidence at least 5 years of relevant experience within the financial planning / investment industry.
This combination, of technical knowledge and real life experience of providing actual financial solutions for Clients, ensures that a Chartered Financial Planner has the talents not only of the investment and planning theory, but also of implementing successful, practical, solutions of a high level over time.
The highly technical nature of the Advanced Diploma in Financial Planning means that a Chartered Financial Planner is capable of implementing a broad spectrum of investment and financial planning solutions, from simple investments to highly technical financial plans covering a wide range of disciplines.  These include tax planning, financial protection planning, complex estate planning, employee benefits structuring, group benefit risk strategy, offshore investment planning (including QNUPS and QROPS), international employment and also trust management.
Chartered Financial Planners must undertake Continuous Professional Development to be permitted to retain their Chartered status.  This includes keeping up to date with current financial matters and legislation, ensuring the advice that is provided is up to date and accurate. Chartered Financial Planners are subject to a strict Code of Ethics, overseen by the Personal Finance Society (PFS).
The rigorous requirements of Chartered status are borne out by the fact that approximately fewer than 5,500 UK Financial Advisers, whether Independent or otherwise, had achieved Chartered Status by March 2017 (source: Personal Finance Society website).